Home
›
Windows
How to fix: Application cannot be started. Contact the application vendor
If you see the following picture after you try to run Instantli: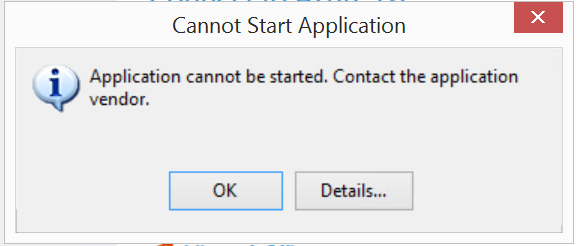 This means you have to uninstall the current version and install the version of Instantli v1.2 from.
To uninstall the application go to Control Panel -> Select Intantli and click Uninstall/Change:
In the next window select Remove the application from this computer and click Ok button.
Open your internet browser and visit the following URL:
http://instantli.com/app/InstantliWindows/online/publish.html
and press Install button.
Run downloaded setup file and proceed with the installation.
This discussion has been closed.